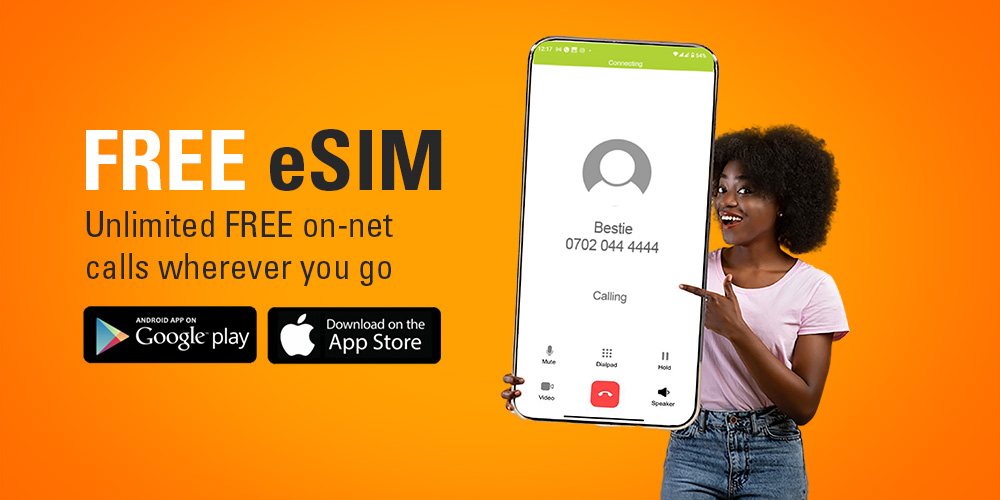 Two hours after getting my much coveted and prized job in a frontline conglomerate with global reach as a Marketing and Sales Director responsible for Africa and Middle East (AME) early in September 2021, I sat down to reflect more on the opportunities than the challenges that come with my plum position. Yes, the job comes with many perks, but frequent travels are ingrained, and I am a sucker for trips.
I spent a seeming eternity contemplating how best to maximize the number of trips to far-flung countries I will have to make annually. A colleague of mine, a travel veteran, shared some valuable tips on making the best of his travels.
Specifically, the good-natured colleague introduced the Smile eSIM to me. The first significant appeal for me was that it offers the best call rates from Smile when in transit. The FREE eSIM includes 10 local minutes valid for 30 days and unlimited FREE on-net voice calls and SMS.
The eSIM is a means for voice and SMS communication through the MySmile App. It is available at all Smile touchpoints and is always loaded with FREE unlimited on-net calls and SMSs. Unlike the regular SIM card that needs to be inserted in the smartphone and only functions wherever the mobile network is available, Smile's eSIM can be used anywhere in the world.
Ever-cost conscious, with a flair for quality service and value, I found the Smile eSIM offer unbeatable and impressive. The competitive out-of-bundle rate is N8.20/min, and there are no hidden charges, no call setup charge, no daily charge, no first-minute charge, and no roaming charges when abroad.
As I clock up the miles traveling from Abuja to Abidjan in West Africa, Casablanca to Cairo in North Africa, and from Kigali to Kampala in East Africa. From Yaoundé to Libreville in Central Africa, Gaborone to Johannesburg in the Southern horn of Africa, I came to appreciate the practical value of the Smile eSIM. It is so comforting to know that I have all the benefits of calling home using my eSIM when traversing the tourist city of Dubai to the serene town of Doha in the Middle East; the eSIM is easy to use, reliable, and cost-effective.
In Dubai, where I spent a whole month (April 2022), I relied heavily on my Smile eSIM, staying in touch by making flawless calls to my family in Nigeria, and at local call rates. In the French-speaking city of Abidjan, I saw myself as somewhat isolated due to my inability to speak French fluently. With my Smile eSIM, I could still stay in touch with colleagues and clients all the time, reducing stress.
Even during my many local trips within Nigeria, traveling from Minna to Jos in the North Central, Kano to Kaduna in the North West, and Asaba to Port Harcourt in the South. From Lagos to Ibadan in the South-West and a host of other cities spread across the length and breadth of the country, I still savour the Smile eSIM's unbeatable value. The convenience it affords extends to the fact that the only requirement is for existing Smile customers to download and install the FREE MySmile App on their smartphone. Then activate the SmileNumber you want to use for voice, connect to Wi-Fi or mobile data network, and make that call to anywhere in the world.
I am quick to admit that my Smile eSIM has become my best travel companion. It is always with me, so easy to use, and it keeps me connected at the lowest cost to my loved ones at home and my clients worldwide. What a way to juggle many balls simultaneously and have the best time! Indeed, convenience, value, and satisfaction could not have come any cheaper nor enliven my trips any better.